CC Spaulding Alumni Association

INROADS Internships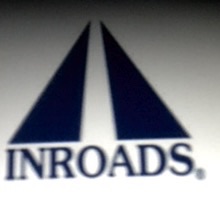 INROADS
The Mission of INROADS is to develop and place talented underserved youth in business and industry, and prepare them for corporate and community leadership.
INROADS is a non-profit organization founded in 1970 by Frank C. Carr to fix what he perceived to be a lack of ethnic diversity in corporate America.[1] INROADS originally launched with only 25 interns working at 17 sponsoring corporations in the Chicago area.[1] Since then, INROADS has expanded to become an international organization serving nearly 2,000 interns annually at over 200 sponsoring corporations.[1] The organization is now based in St. Louis, Missouri.[2]

INROADS is open to graduating high school seniors and college students with two or more years left before they graduate from college. A student must have a GPA of 3.0 or better if in college.[3] If the student is a senior in high school they may qualify with a GPA of 3.0 or better and have either an ACT score of 20 or better, SAT score of 1000 or better, or be ranked in the top ten percent of their graduating class. These qualifications may vary by affiliate however.
Internships
All the internships offered through INROADS are paid internships though the actual rate of pay varies from company to company. Also in addition to working at the sponsoring company, INROADS interns are required to attend training sessions hosted by INROADS with the purpose of teaching interns business skills. Some of the many sponsoring companies are: Boeing, TD Bank Financial Group, Regions Bank, Liberty Mutual Insurance, Travelers Insurance, Target, MetLife, Pfizer, Google, Deloitte, PricewaterhouseCoopers, RBC Capital Markets, Sunoco Inc, KPMG, Bridgestone/Firestone, Allstate Insurance, Johnson and Johnson, Coca-Cola, PECO, Vanguard, United Health Group, United Technologies and Kraft.
Southeast Regional Office - Charlotte Office opened in 1982. Our office is responsible for servicing the states of North Carolina and South Carolina. Some of our top sponsoring companies include Google, Travelers Insurance, KPMG, IBM, Scott Safety (Tyco International),Target, and UPS
Important INROADS Links
Corporate Sponsors - INROADS INROADS Sponsors
Partner Organizations - INROADS. INROADS Partners
Internships Program - INROADS Intership Program

THE BENEFITS OF BEING AN INROADS INTERN

Great potential for a full-time career after graduation.
A paid multi-year Internship with a top company.
Customized skills development training to prepare you to contribute from Day One.
Unparalleled networking opportunities with career-minded peers, corporate executives and
INROADS Alumni.
Gratifying community involvement.
Year-round professional and personal coaching and guidance from your INROADS manager.
A corporate mentor who takes a personal interest in you.
Access to scholarship opportunities. (in select markets)
Free tutoring. (in select markets)
With INROADS, you can literally walk from the classroom to the boardroom with the confidence and experience you need to succeed.