CC Spaulding Alumni Association

Class of 1968 pictures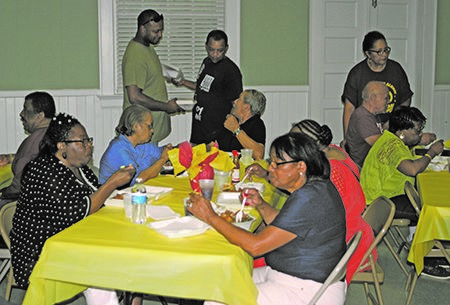 Fish Fry
The Class of 68 was totally in charge of the program, Which included the singers "Lamanuel Boykin &Company of Wilmington,N C.
Mr George Richardson graduate of Elizabeth City State University was highlighted as speaker, representing the C. C. Spaulding High School, Class of 1968.
We the Alumni Association were so proud of Mr. Richardson's career path which included a 30 years with The NC Department of Corrections.
George's most notable award was presented at his retirement in 2008,"The Order of Long Leaf Pine" by the Governor Mike Easley. This Prestigious Award is presented to persons for exemplary Service to "The State of North Carolina and who go above and beyond the call of duty. Recipients must be someone who has made a significant impact to strengthen North Carolina.
The alumni wish to say Thank You Class of 1968 for a program well implemented.