CC Spaulding Alumni Association

Scholarship Recipients 2019
CC Spaulding Alumni 2019 Scholarship Winners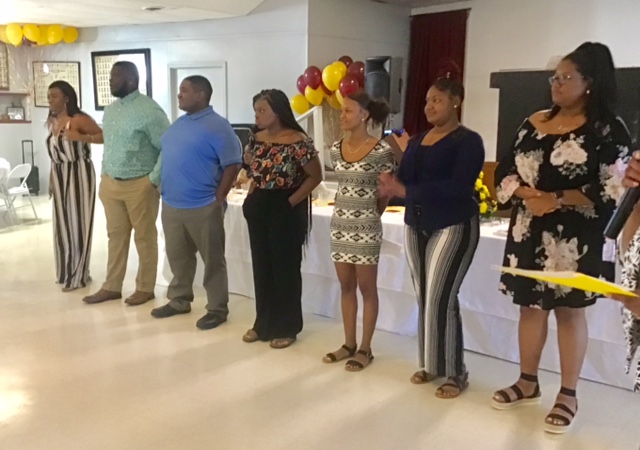 $7,200 In Scholarships Awarded 2019-2020
Ms. Aniah G. Bland - East Carolina University (ECU) Greenville, NC and major in nursing.
Ms. Alexis S. Dawson - North Carolina Central University(NCCU) and will major in nursing.
Ms. Aaliyah D. Newkirk -plans to attend a four year college.
Ms. Keymya Richardson - North Carolina Agricultural and Technical State University (N.C, A&T) .
Mr. Shane Garrett - Nash Community College (NCC)
Mr. Lamont S. Williams - Wingate University (WU)
Ms. Mya Ricks Nash community College (NCC)
CC Spaulding Scholarship Committee
Thanks to the scholarship Chairperson and Committee for all their time, work and dedication.
Jackie P. Wilkins, Chairperson
Minnie L. Deans

Harry L. Johnson

Pearlean W. Richardson

Savonia L. Richardson
Submitted on July 31, 2019