CC Spaulding High School

In Memory
Billy Earp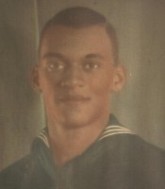 Mr. Billy John Earp, age 69 of Wilson, departed this earthly life on Thursday, September 18, 2014 at Avante Nursing Home in Wilson.
Funeral service, 2:30pm, Sunday, September 21, 2014 at St. Mary's Disciples of Christ, 7401 Stoney Hill Church Road, Bailey, NC with Elder Laura Williams officiating. Interment will take place at Middlesex Memorial Gardens.
A visitation will take place on Saturday, September 20, 2014 from 3-6pm at William Toneys Funeral Home, 516 S. Poplar St, Spring Hope, NC.
A service of Love and Dignity provided by William Toney's Funeral Home, Spring Hope.